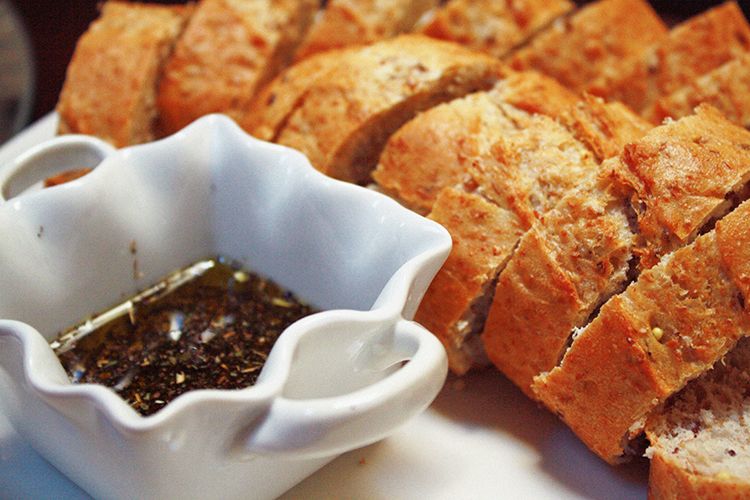 Food is symbolic of love when words are inadequate."
— Alan D. Wolfelt
One of the things I've learned to appreciate most are the private, intimate moments that I have with Tyler. We're both young and in the beginning of our careers which means lots of time at the office (or the salon, in my case) and not a lot of time for "us." Our one day off together each week seems to tick away far too fast, and the nights I manage to come home before 10 are quickly surrendered to sleep and Netflix. I feel guilty sometimes, but I know he's as understanding of me as I am him.
Above: Slice Italian Whole Grain Bread served with Olive Oil & Spices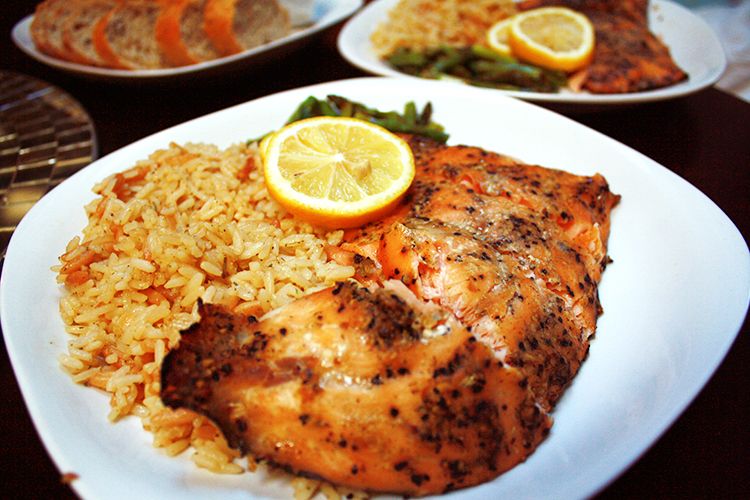 This Valentine's Day, all I really wanted to do was spend a night in with a home cooked meal with my handsome. I'm not a cook, by any stretch of the word, but luckily for me, most things these days are easily boiled or baked to perfection with a few knobs and buttons twisted and pushed on the stove. The most important thing was that it was just us, home and together.

Sometimes (always) the simplest things are the best things.


xo,
Kristine
What We Ate:
- Applewood Smoked Salmon
- Sauteed Asparagus
- Garlic Pilaf
- Italian Bread with Olive Oil Dipping Sauce