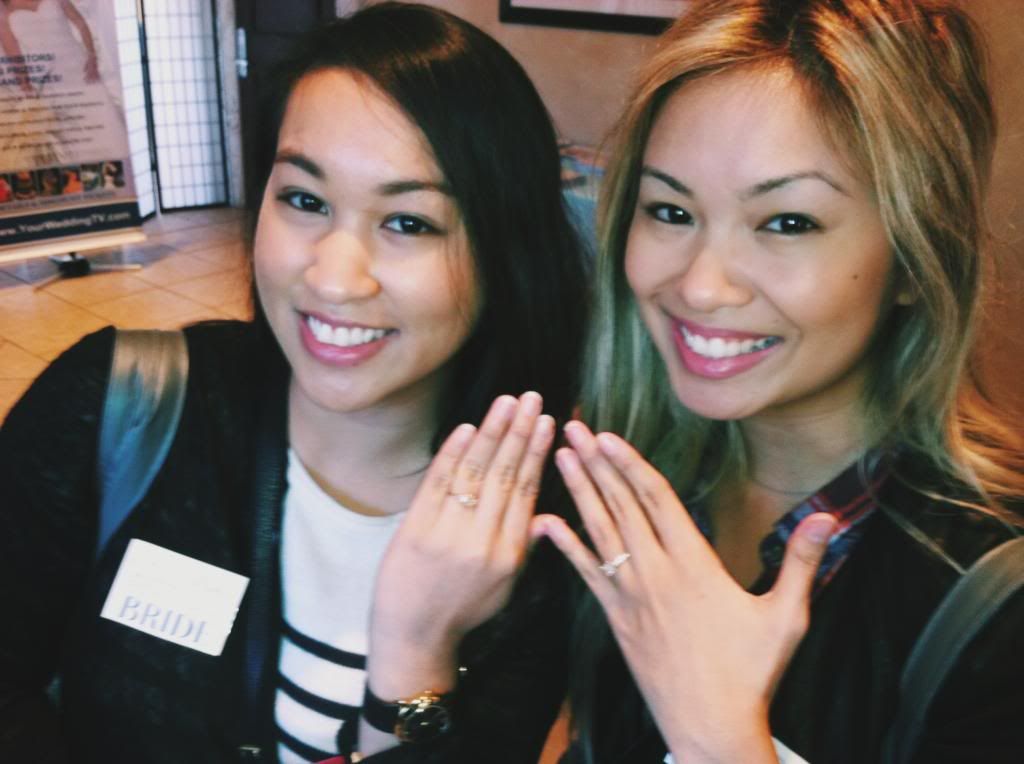 One of the things I've enjoyed most about this process is that I get to do it with my sister. My sister got engaged last summer and will be getting married this coming November. A lot of our planning has overlapped which may drive some people crazy (especially brides, because let's face it, they are horrible human beings and full-on sociopaths), but we're both fairly independent and do much of it ourselves. But the great thing about it is meeting up for coffee or lunch dates to compare notes and accompanying each other to the circus that is a bridal show.

We'll be going to Chicago together at the end of this month to go dress shopping. I'm ecstatic. It will be Tyler's first time so I'm excited to show him the city where I spent my summers, and of course introduce him to family. But mostly, I'm looking forward to convincing him that you cannot put ketchup on a Chicago hot dog.
My sister (left) and I at the Florida Wedding Expo in Tampa.