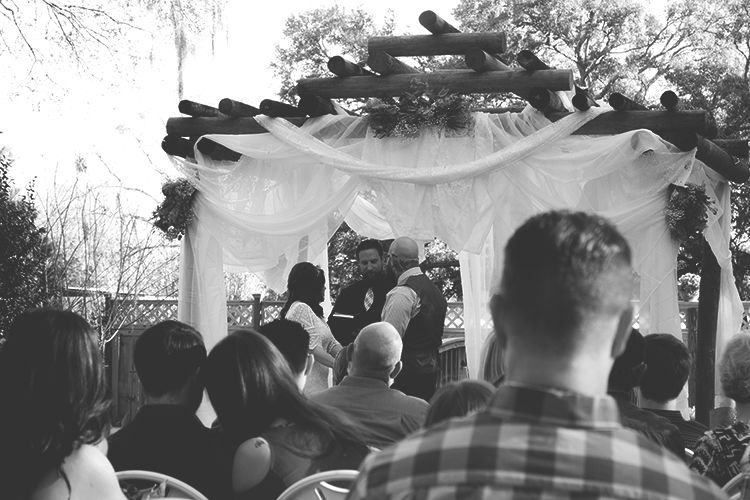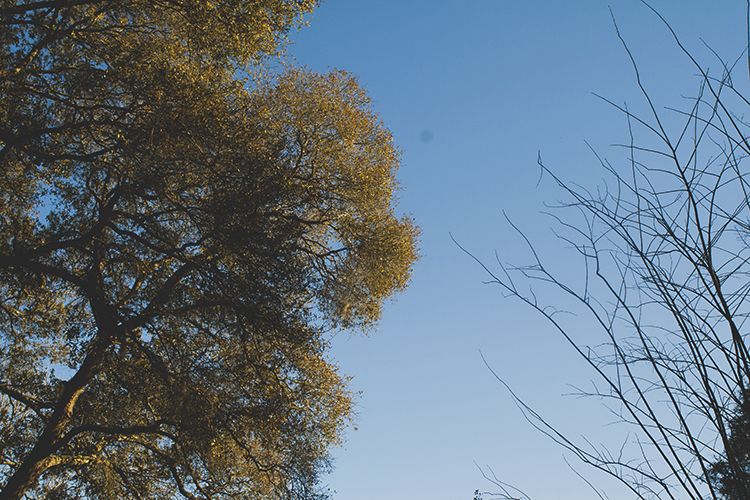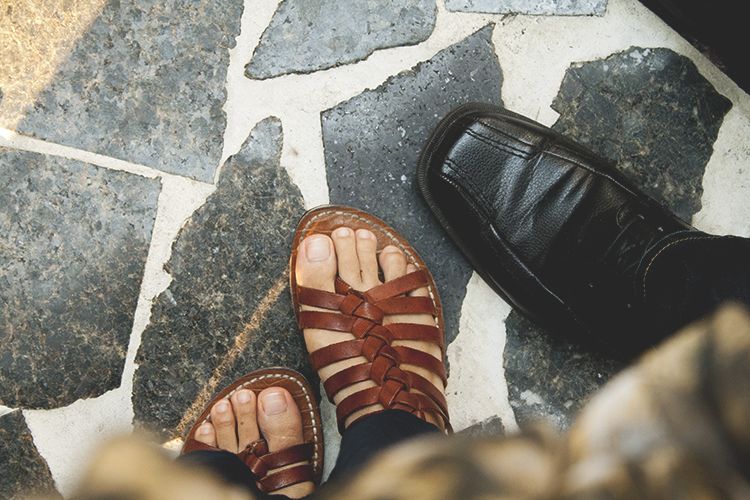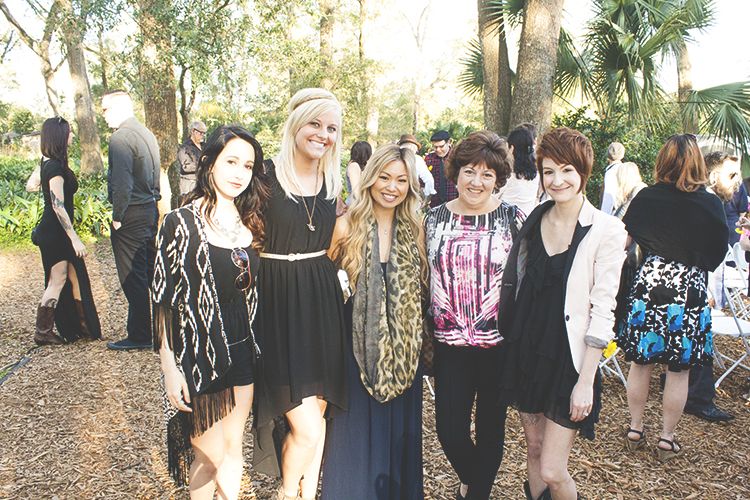 Marriage is the golden ring in a chain whose beginning is a glance and whose ending is Eternity.

- Kahlil Gibran

My beautiful friend Leanna got married last week. I knew when she said she was going to marry Steve that the wedding itself would be a woodland-vintage fairytale, and that's exactly what it was. Tucked away at the beautiful Harmony Gardens in Deleon Springs, Florida, Steve and Leanna shared their vows under the oak trees. It was simple, small and perfectly them. They even had a food truck as their caterer! So much fun. I wish I had gotten a few pictures of that.

It was also wonderful to see so many of the friends I had made during our time in school and get the chance to catch up on their lives as we went in so many different directions after leaving cosmetology school. I will always have a special place in my heart for these girls. They were such a big support system for me during a really big change in my life (a complete change in careers and maybe but definitely, like, my third quarter-life crisis). I can't put to words how happy I am to be a part of these moments in their lives too.


Wilson-Roberts Wedding at Harmony Gardens in Deleon Springs, Florida.

Read more to see details from the wedding.