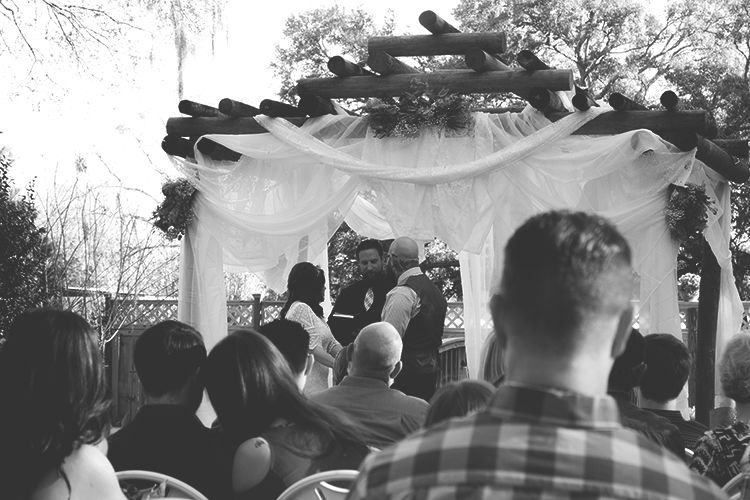 Some of the closest friends I've made were in cosmetology school. Maybe it was the 13 hour days, and incalculable suffering (maybe I'm being hyperbolic, just a little bit) that we spent together, but I never met so many women so alike to me with the same dreams, aspirations and insecurities. It is definitely a bond that will last. This past weekend, Tyler and I had the honor of attending one of those lovely ladies' wedding to her best friend. It was such a beautiful ceremony - so authentic and emotional (so many cry faces, so many). It was so obvious that these two were meant for one another in every single way. I was so happy to be a part of that day and witness this moment in their lives together. I will post more photos once I get the chance, but had to share this one. Leanna was such a beautiful bride.

Follow my blog with Bloglovin
Wilson-Roberts Wedding at Harmony Gardens in DeLeon Springs, Florida.