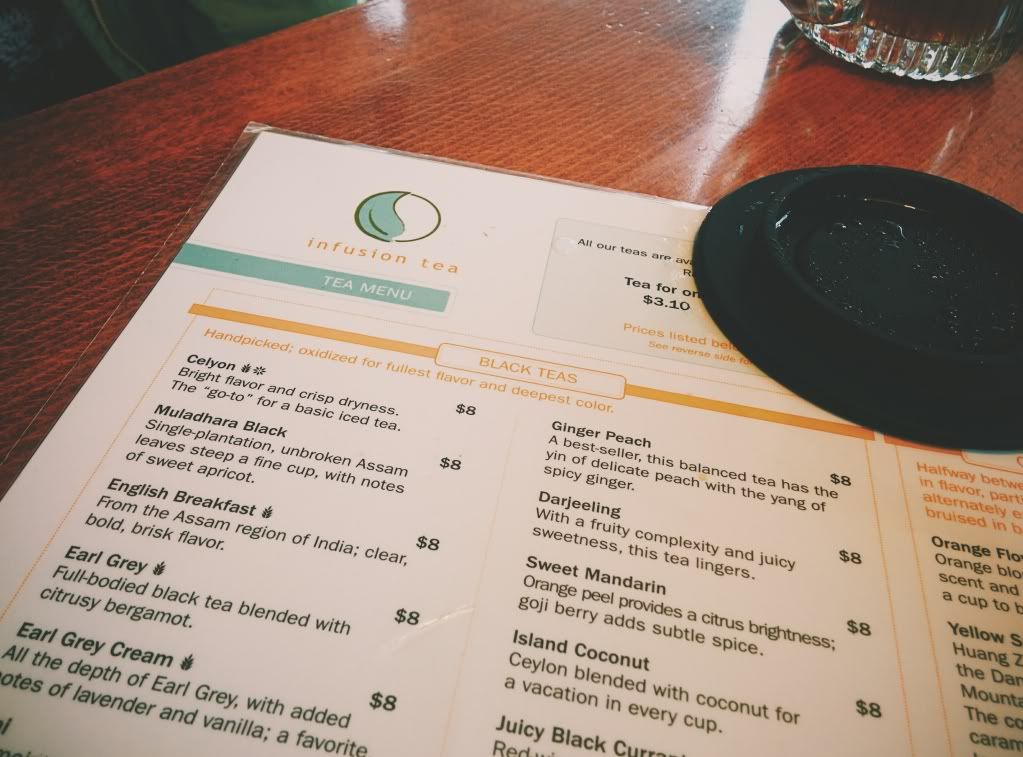 I met up with my sister earlier this week to do some wedding planning - designing invitations, chatting over guestlists and food. We eventually found ourselves at Infusion Tea, a local spot with several organic loose teas. The menu has so many delicious options but we opted to share a pot of the Earl Grey Cream, a black tea with lavender and vanilla. Holy crap, was it delicious.

I left with two ounce tins of that and their custom blend, Tres Belle, described on the menu as rare silver needle white tea, red clover blossoms, and herbal elements blended for anti-aging and complexion improvement with a softly pink liquor. It smells herbal and though I haven't tasted it yet, I suspect it won't be as delicious as the Earl Grey but I bought it mostly for the promise of everlasting youth. Ha! I'll let you know how that goes.

If you're ever in the Orlando area and are a fan of tea shops like Teavana and the like, definitely check out Infusion Tea. I will be back there soon!
You can find Infusion Tea at 1600 Edgewater Drive Orlando, FL 32804.

Photos were taken with my Nexus 5 Camera and edited with VSCO Cam.