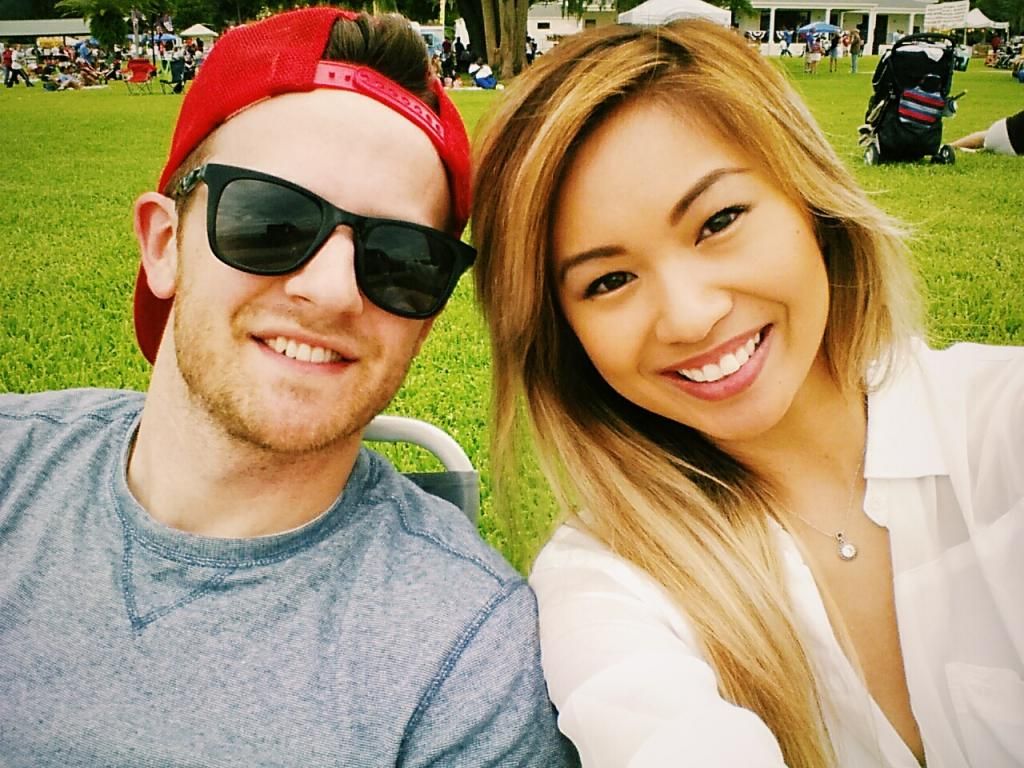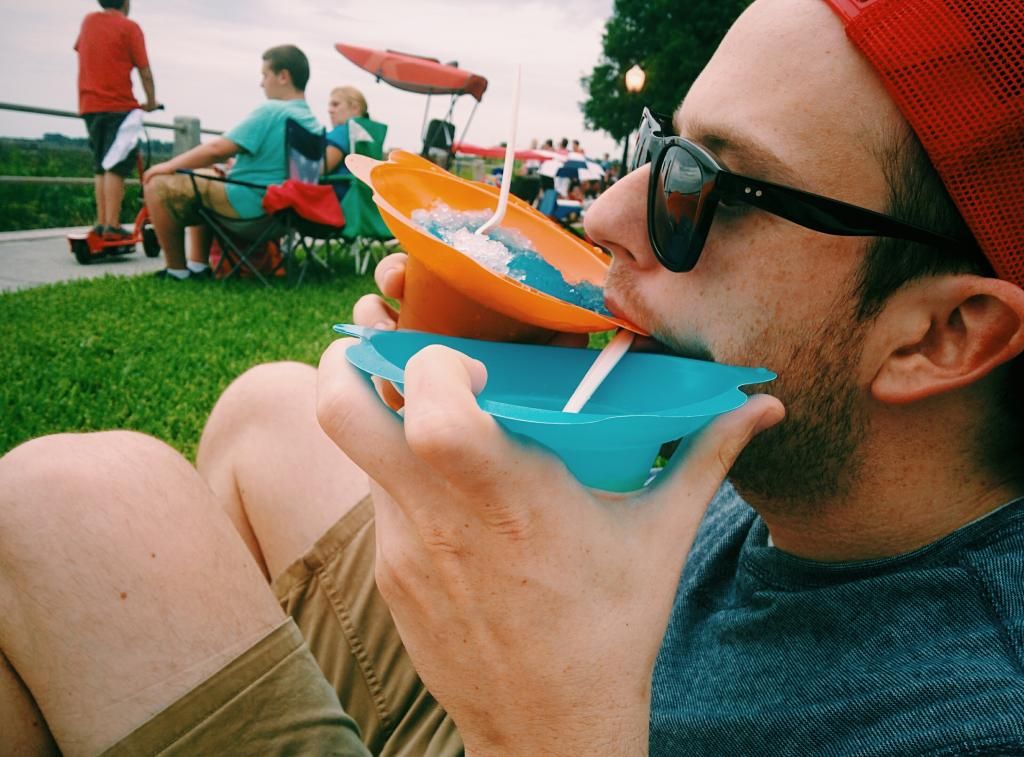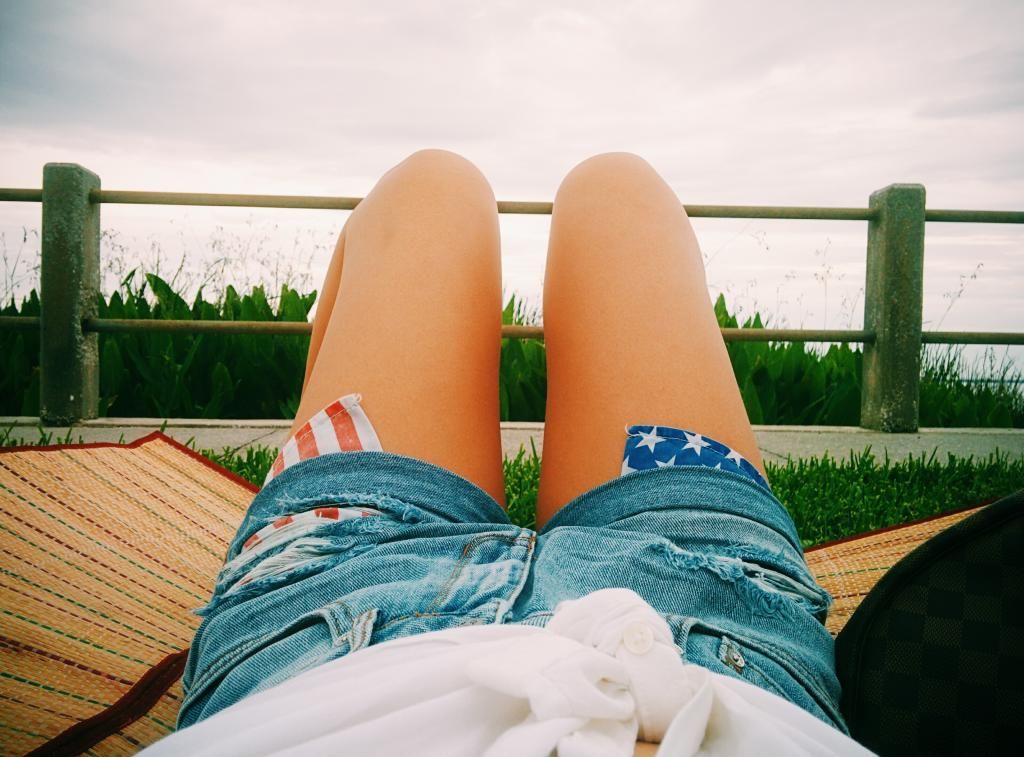 I love 4th of July in the same way most people love Christmas, which incidentally I hate but that's neither here nor there. I just love summer and everything that comes along with it. 4th of July strikes me as the culmination of all of my favorite things - sunshine, picnics, barbecue, fried foods, short shorts, America, and of course FIREWORKS. How could I not love it?

This year Tyler and I went to Newton Park in Downtown Winter Garden, where they had the type of festivities you imagine a small town having. Fireworks uncoordinated with the music that was not loud enough, little kids singing American folk songs out of tune and forgetting the words, a rock'n'roll classic cover band - quintessential Summer small town perfection and I loved every minute of it. I can't explain it, things like that make me so happy. It's just a bunch of people getting together being patriotic and not trying to be much else - no pomp and circumstance, just small town people hanging out and watching fireworks.

Simple.

Life should always be simple.

Next year, maybe we'll take a trip somewhere and try 4th of July that way. There's little to nothing that could ruin that day for me. It's my favorite day of the year. No matter what we do, I'll be the happiest clam in the sea.