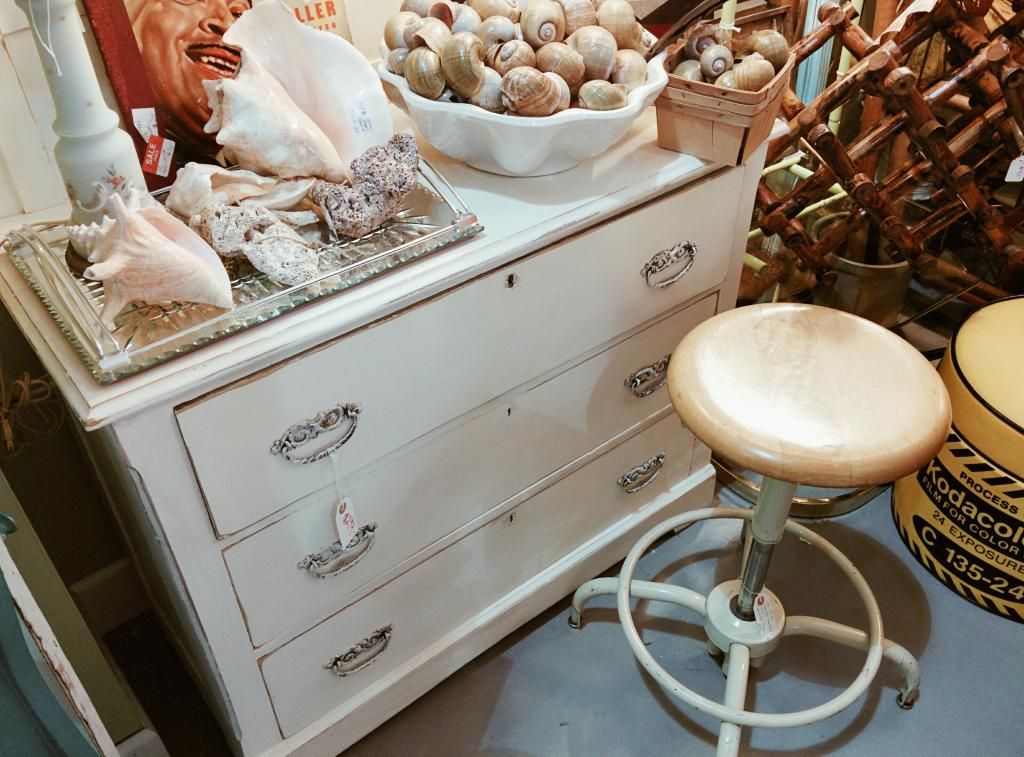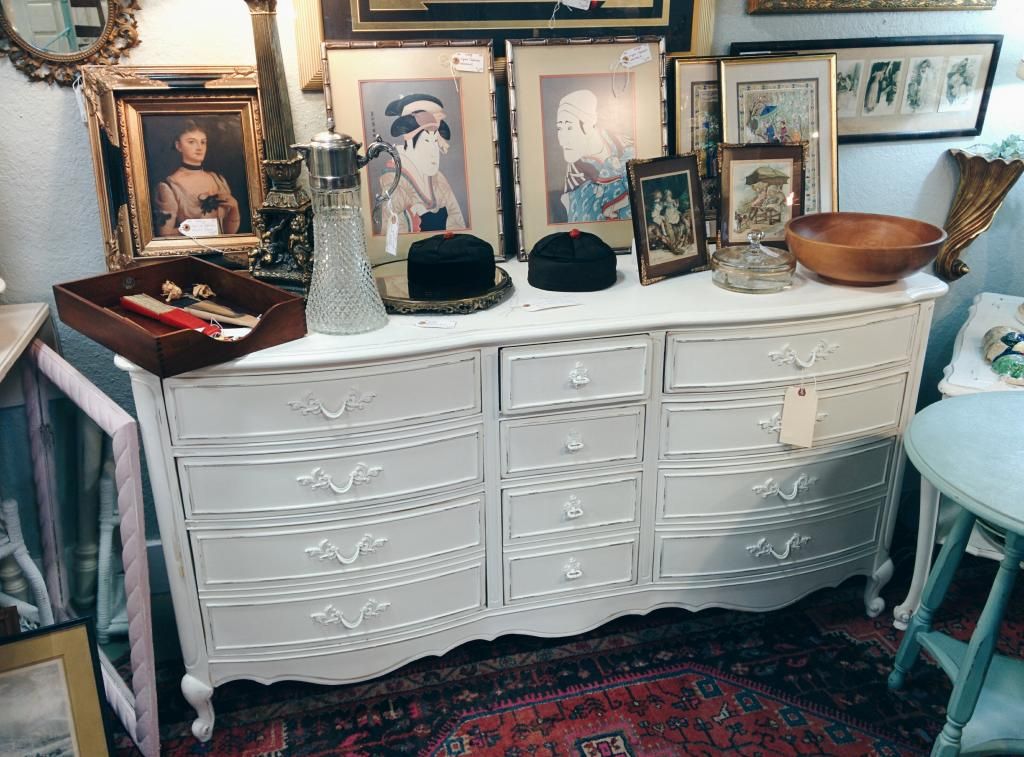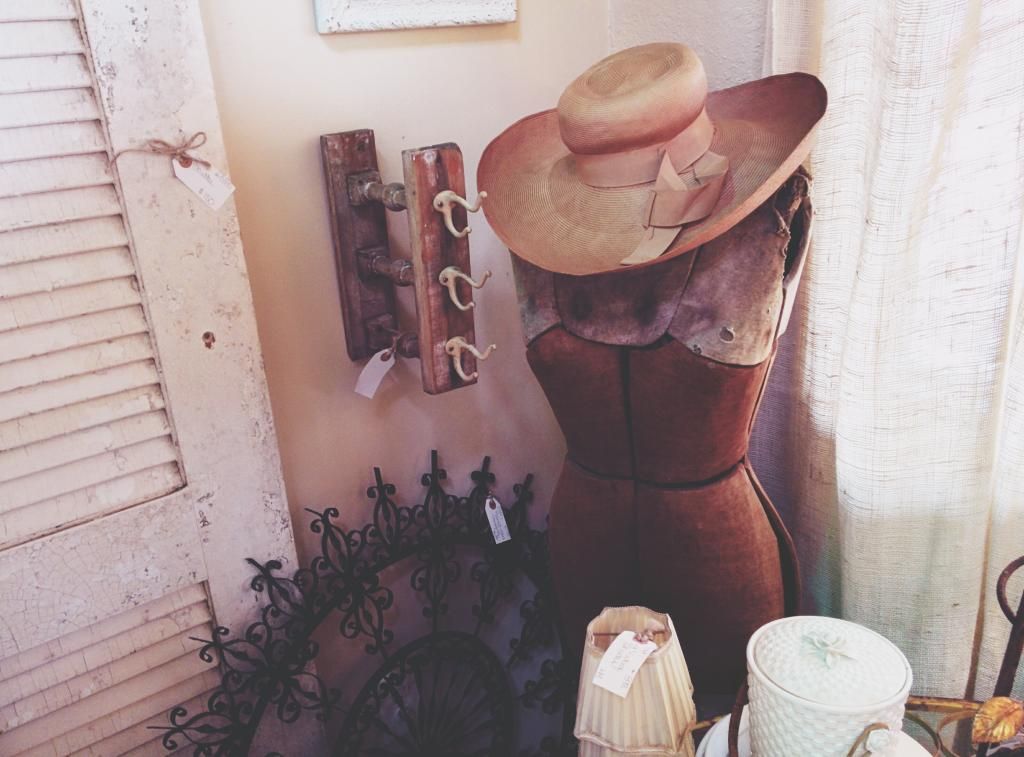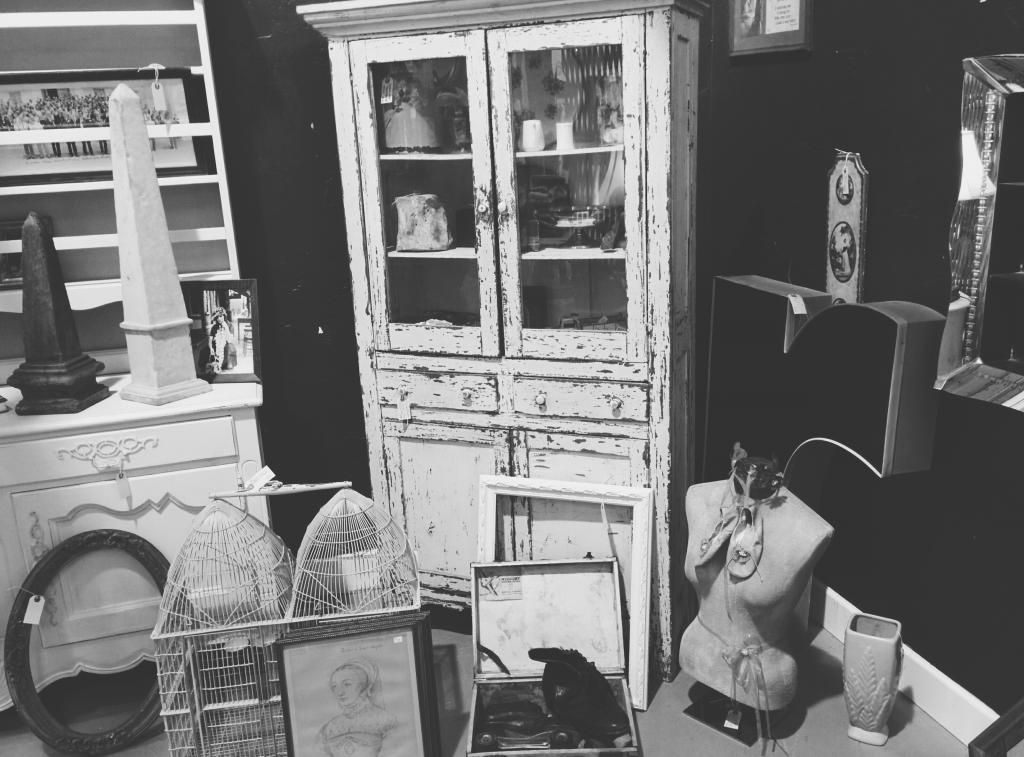 When I imagine our future home, it's filled with vintage furniture and found trinkets - almost like a hoarder's house but way more chic. I had been wanting to check out Adjectives Market in Altamonte Springs for weeks now. Perusing their photos on Facebook is a guilty pleasure. I just love everything.

Tyler and I got a chance to do some shopping last weekend and Adjectives Market was at the top of our list. The two story warehouse of refurbished vintage furniture and decor was my equivalent of an adult Disney World. They had everything from dresser drawers to bed frames, even old suitcases and clothing. I could've walked away with it all but for now I bought some jewelry and Tyler purchased an old and tattered American Flag.
You can find Adjectives Market at 1215 E Altamonte Dr, Altamonte Springs, Florida
Things have been chaotic as far as our home life is concerned. We're in the middle of finding a new apartment and Tyler has been moving around with his job. Apartment hunting really truly is a pain. The great news is that we will be moving from a fully furnished apartment to an empty one, wherever we decide to go. It sounds like a lot more work, but I've wanted more than anything to be able to decorate and make a place our own. I've really not had that opportunity to do that anywhere I've lived. All of my apartments were always furnished in every city I lived in - NY, San Francisco, even in college at Florida State. Needless to say, this is an itch whose scratch is long overdue.

I'm just excited to make a place feel like our home. Next...house hunting!