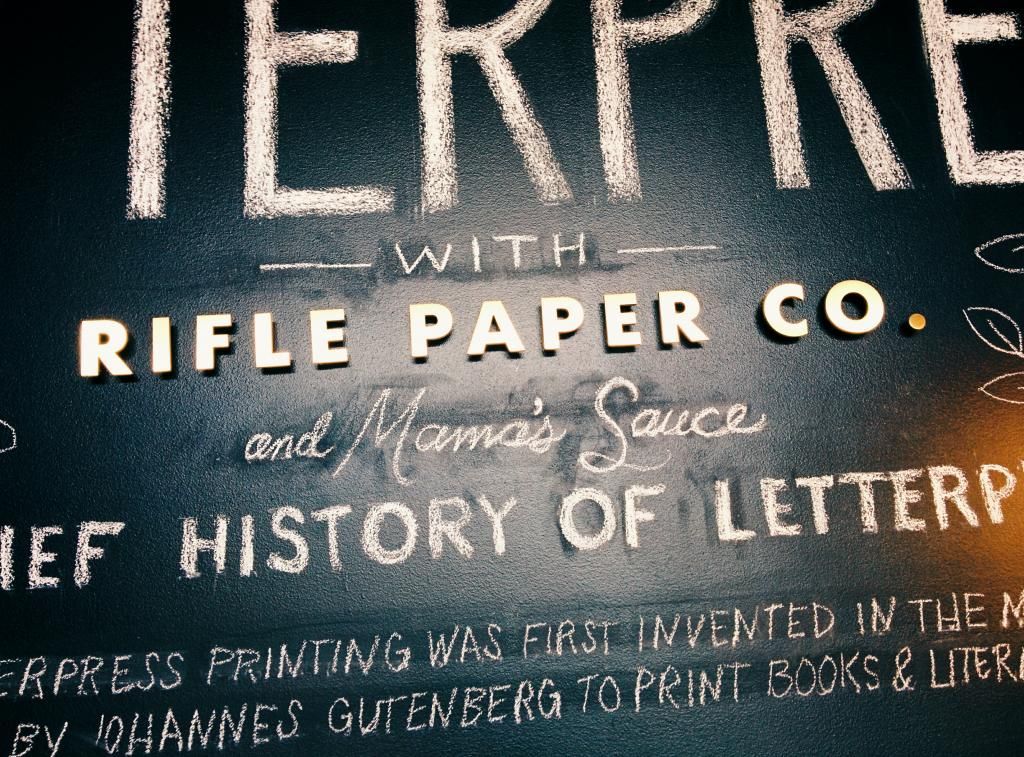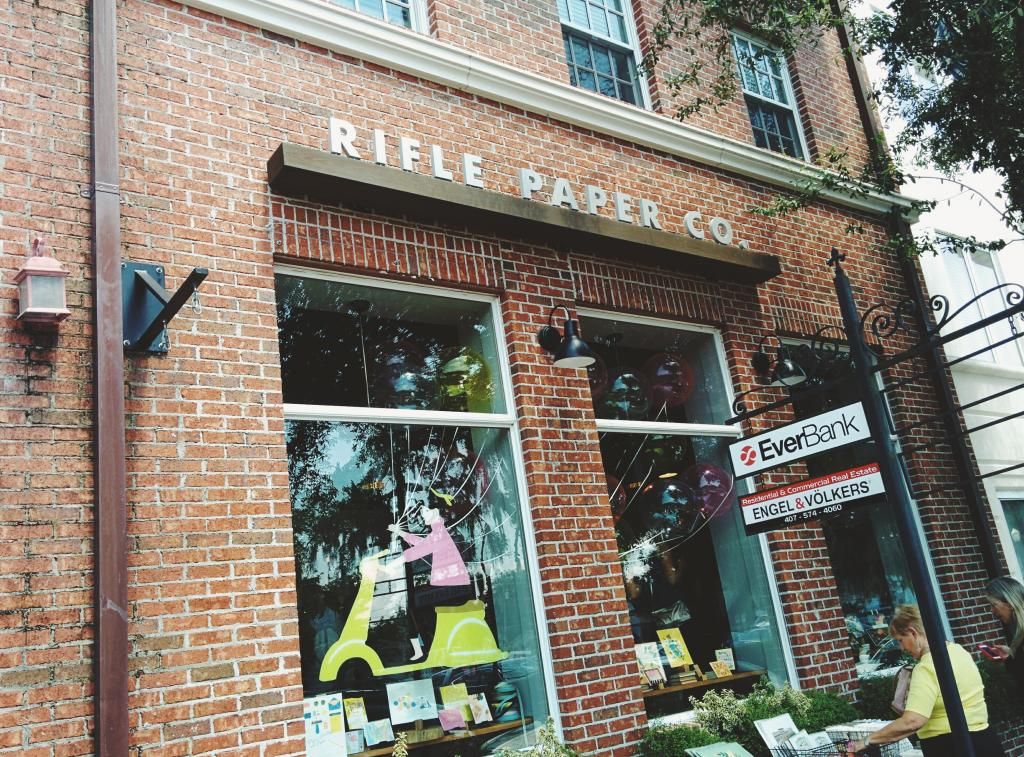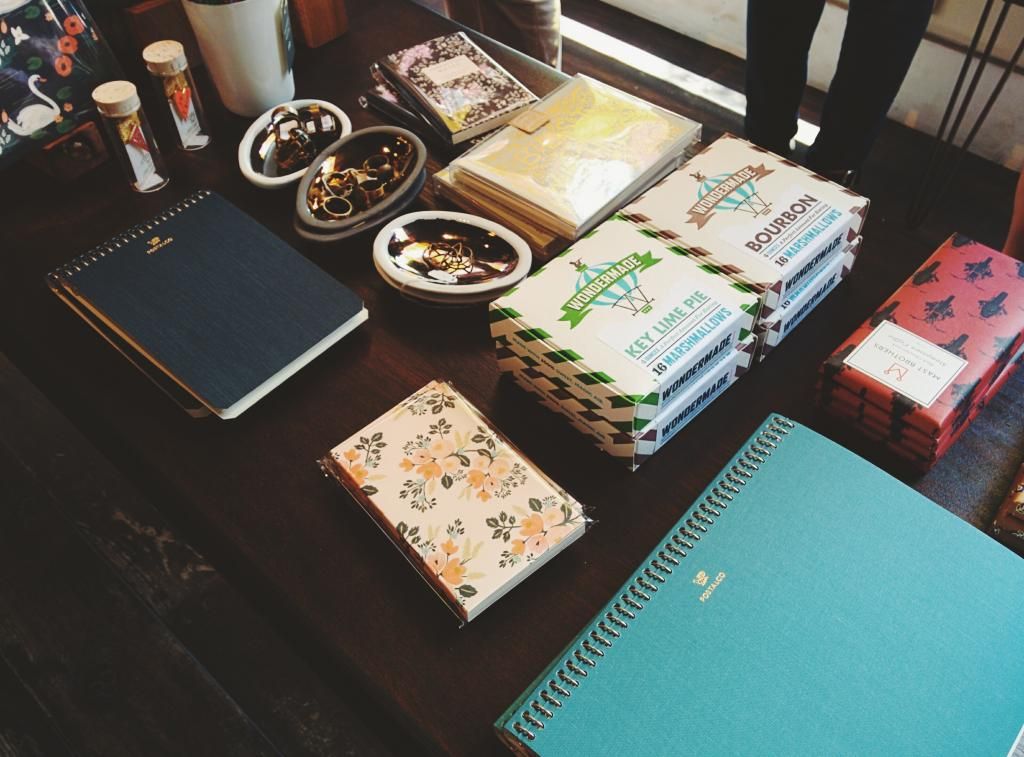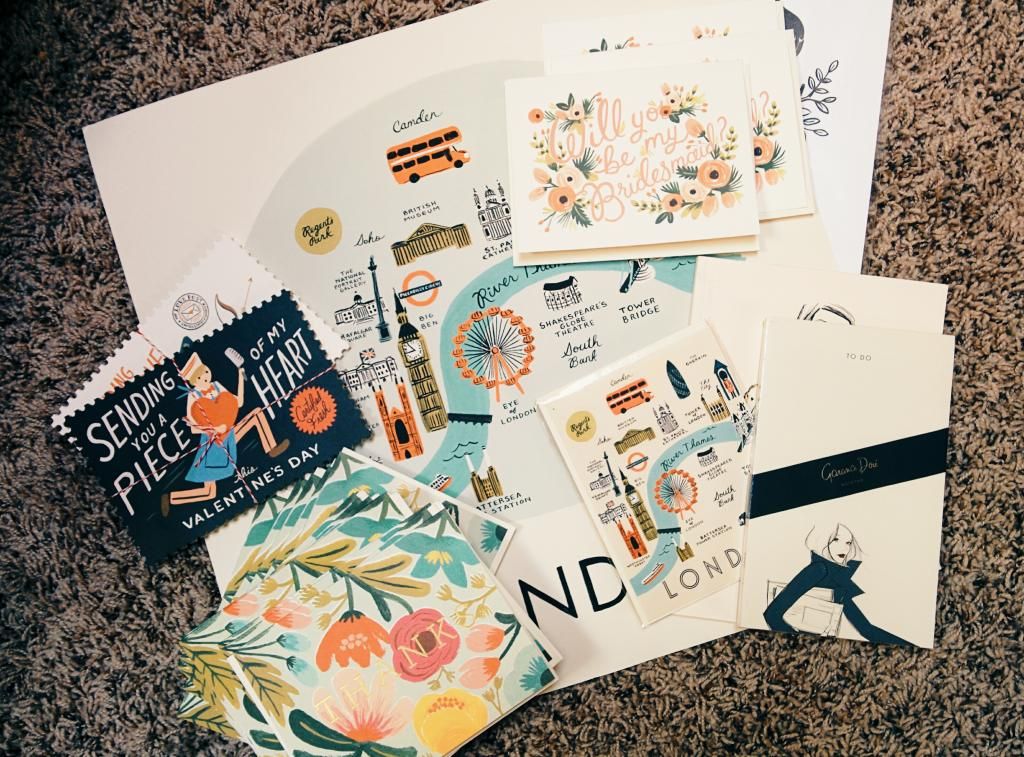 Okay. Call me super oblivious, but I had no idea that Rifle Paper Co. was located in Winter Park! Imagine my thrill to find out that they're located close to one of my favorite places, Park Avenue. Last weekend, they had one of their many sample sales (apparently I've been missing out as this is something they do every so often - what?!). I went with my sister and our friend to pick up some wedding related and non-wedding related paper goods. It was entirely too difficult not to buy everything. That is not an exaggeration. I had serious control issues and just kept picking up things. It was really all a blur and suddenly I was checked out with a heavy bag of things I am convinced I need.

To be fair, I left with all of my Thank You Cards (75 of them!), Bridesmaids Cards, a Garance Dore To-Do List and Notebook, a print of London (where we're honeymooning!) and Valentine's Day Cards for next year, all for about $100. I mean. What else was I supposed to do?

Knowing that Rifle Paper Co. is so close to home is seriously dangerous. I love stationary and can never have enough notebooks. I know this isn't the last time I'll see this place...
You can find Rifle Paper Co. at 558 W NEW ENGLAND AVE NO. 150
WINTER PARK, FL 32789 USA.

More of Garance Dore here.