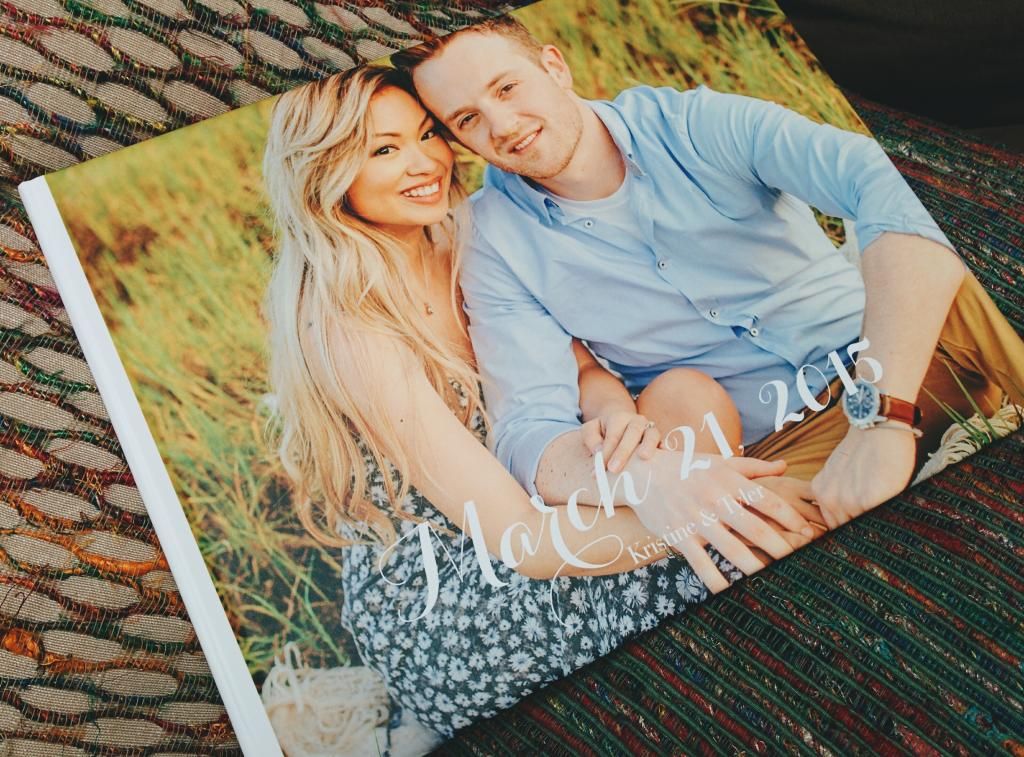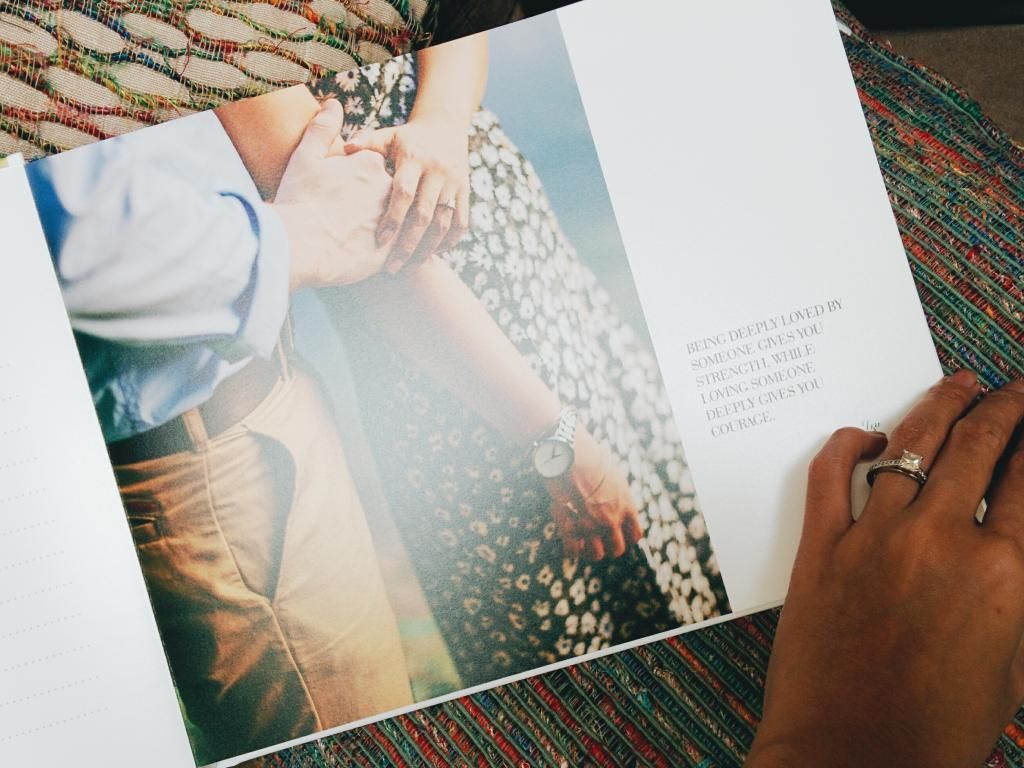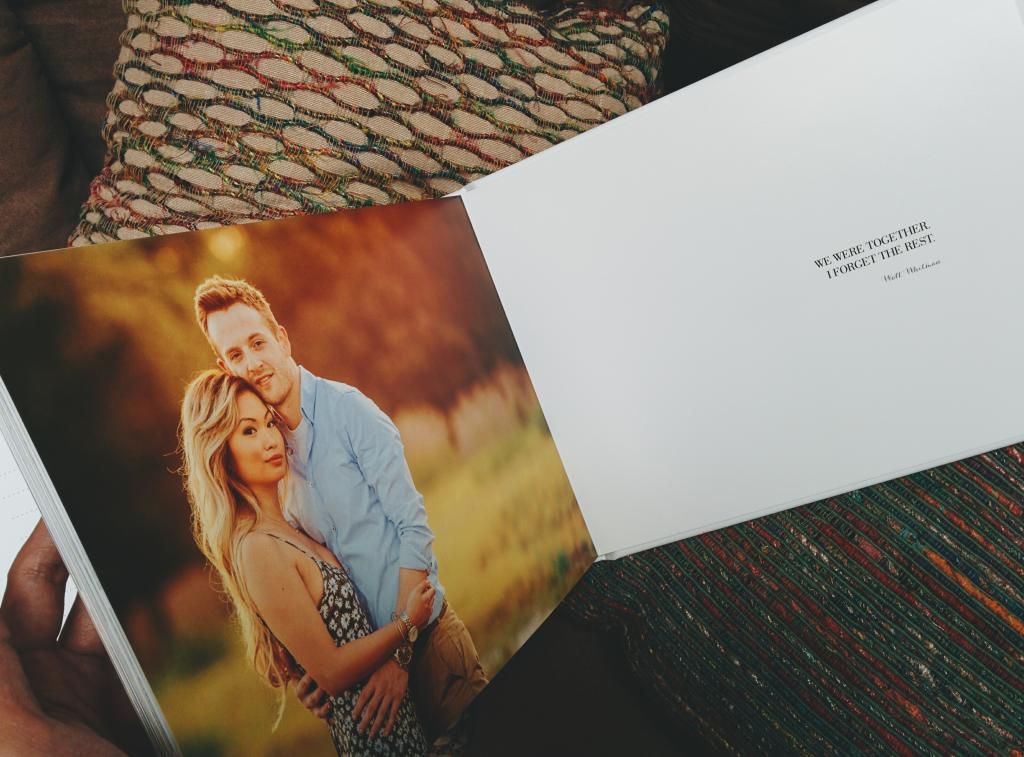 It's here! About a week ago, I decided to put our outdoor engagement photos into a book and use that as a guestbook at our wedding. Admittedly, it's not the most creative guestbook I can think of. I've had friends that had people sign a picture frame or had them write wedding advice or well wishes on cards. I liked this idea because not only would it be an album for us, it would be such a wonderful thing to look back on it and see the kind words everyone that was at our wedding wrote.

I decided to use Shutterfly because, frankly, I scored a coupon on Facebook for a free photo book. I am never one to turn down free things, so I immediately signed up and got to assembling a photo book for us. It was a lot harder and more time consuming than I thought, but I'm super pleased with the results. I chose to upgrade to lay-flat pages, hard cover with a matte finish and about 50 pages, which ended up costing more than the deal but overall, I saved about 50%.

And the best part is I love it! Dustin from Sunglow Photography did such an amazing job. Seeing the photos printed this way is such a wonderful feeling! I also added a few of our favorite love quotes to some of the pages. I can't wait to do the same with our wedding photos.
Wedding Guestbook printed by Shutterfly.com