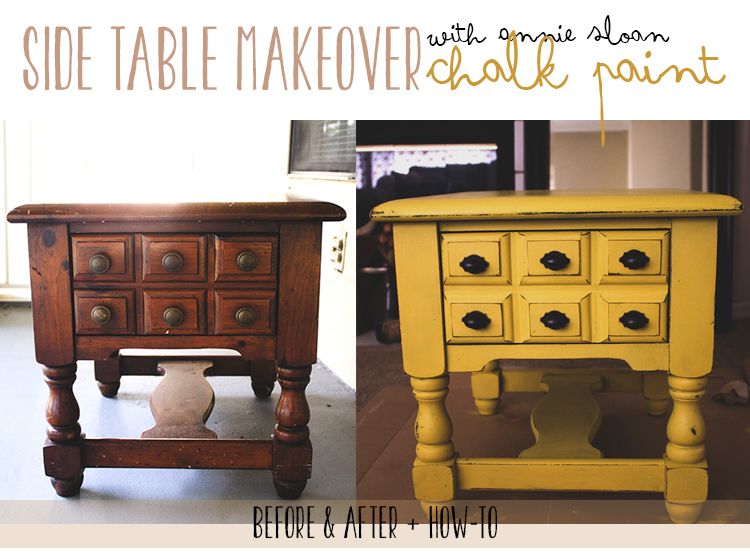 I'm not a handy person, but am pretty darn proud of myself for my first furniture makeover! A little back story: I bought this side table at a Goodwill in Tallahassee while I was at Florida State (Go Noles!). It was $25 and in fairly good shape, so I couldn't say no. Well, long story short, after graduating in 2009 and moving all over the country for five years, it sat in my mother's garage collecting dust and scratches and probably a spider or two. Now that Tyler and I have moved in and decorated our new apartment, I thought it was the perfect time to take this project piece and make it into something I love.
You can see more of my interior decor inspiration on my Pinterest. See more interior decor on the blog.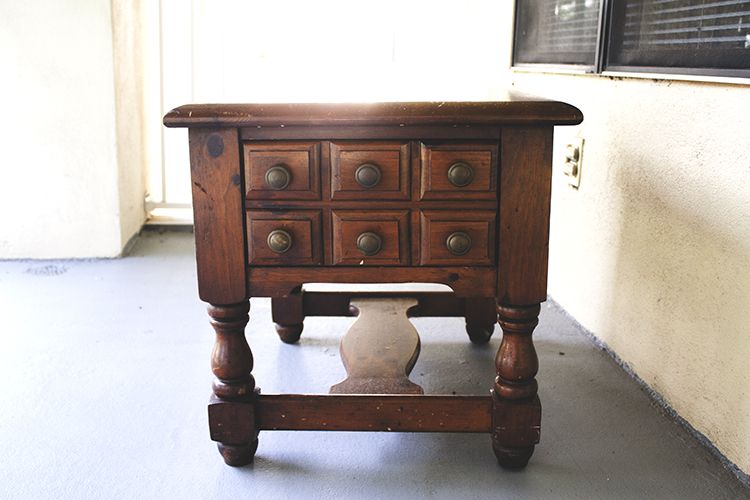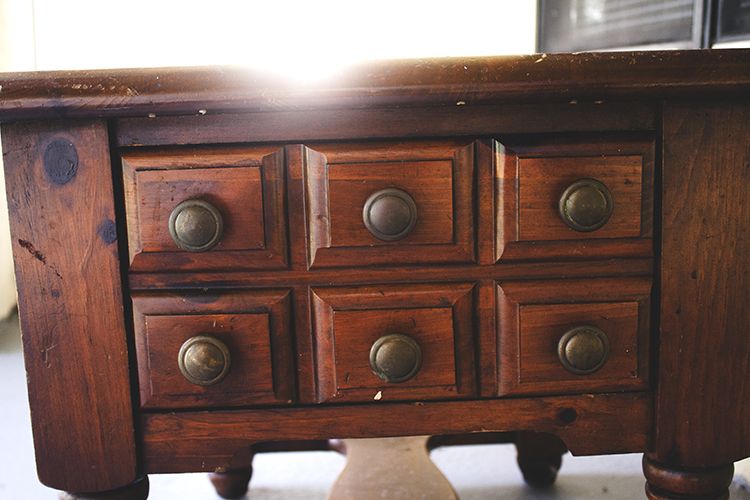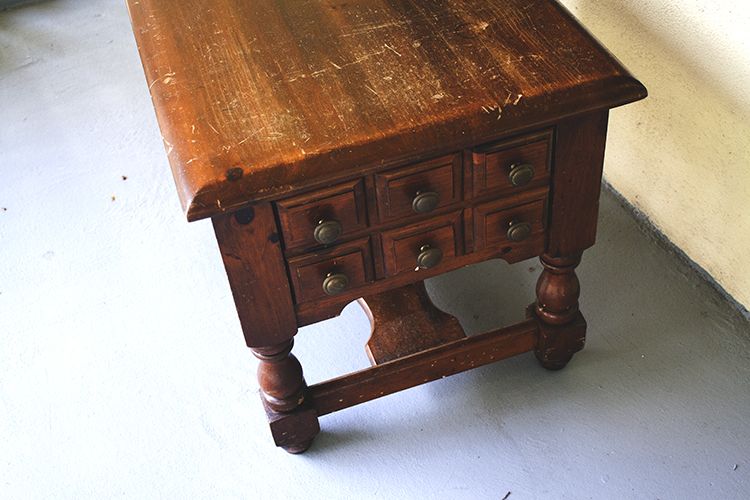 Annie Sloan Chalk Paint
I first saw Annie Sloan Chalk Paint on a visit to Adjectives Market. Up until then, I was completely clueless as to how to achieve that shabby-chic, worn-in paint look on a piece of furniture. I did a little bit of research (via: Pinterest) and decided it seemed easy enough to try on my own.

Now, here is a little disclaimer. Altogether, the supplies to paint cost around $150 - paint, brushes, rags, sandpaper, etc. And I suppose for $175 I could've bought a pretty kick-ass side table ready-to-go. But I have plenty of paint left after this project.



I like that I was able to customize it completely. A furniture makeover has been something I've wanted to do for a long time so it was pretty rewarding doing this project!


Tyler and I decided to go with English Yellow. Our living room is pretty neutral and I have been wanting to use pops of color as much as I can.
What You Need: Chalk Paint, Soft Wax, (2) Paint Brushes, Sand Paper in a Fine Grit, Rags or an Old T-Shirt

Extras:
Drawer Knobs, Screwdriver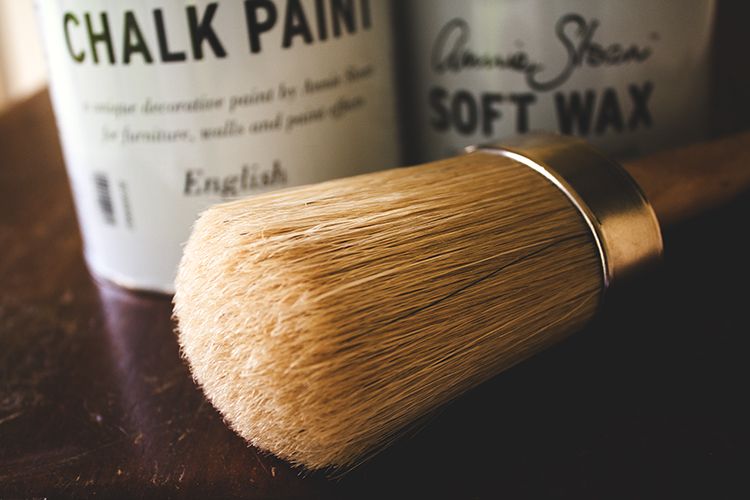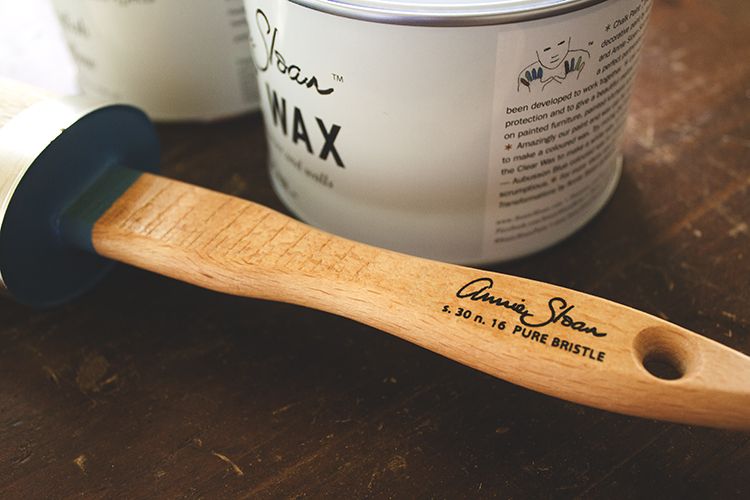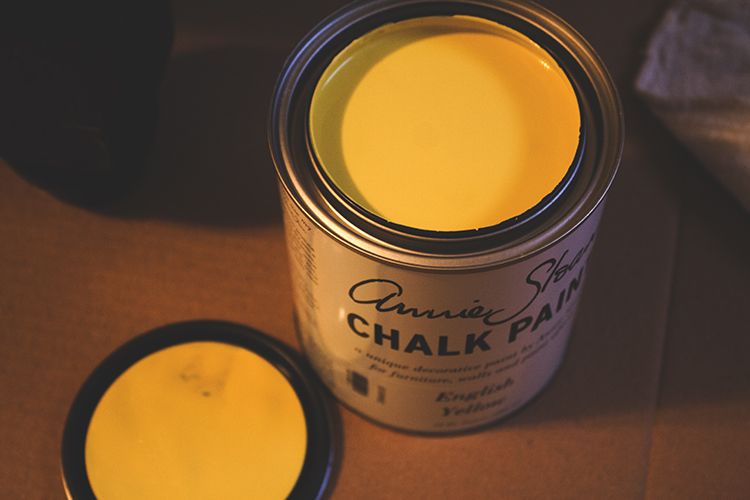 How-To
I'm going to try to make these steps as simple as possible because it took a lot of reading in a lot of places to find steps to what I feel is a pretty simple process. You can see all the steps in the captions below.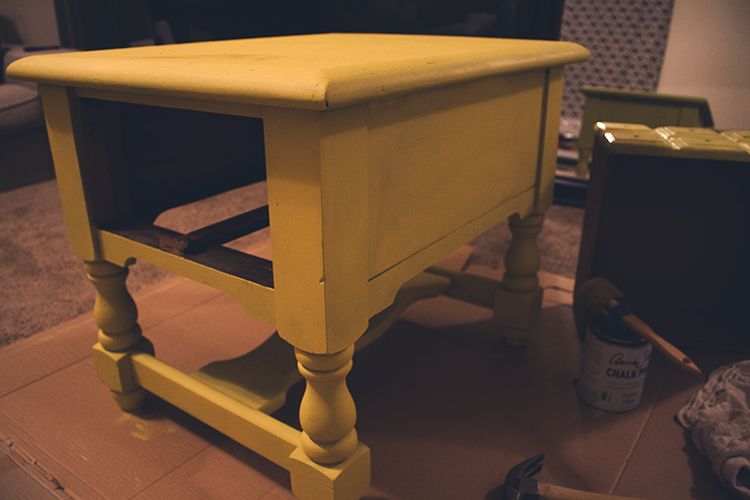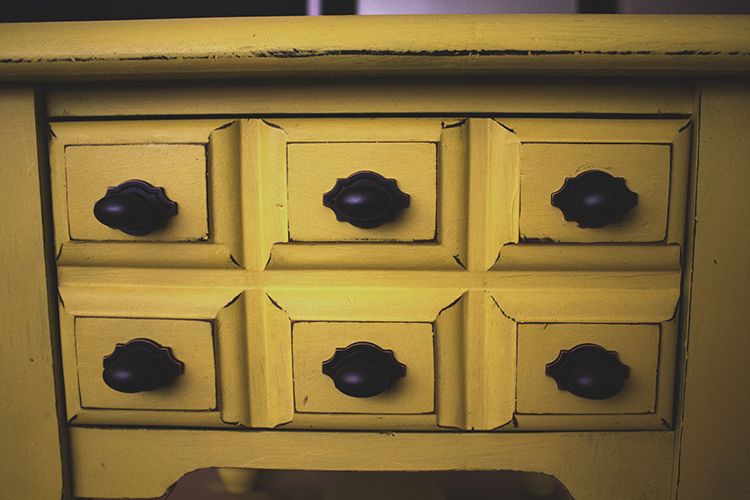 The Finished Product
I'm so in love with our "new" side table and so glad I decided to take on this project. All-in-all, it was super easy. All of the tutorials I had read seemed to over-complicate it, but I found that if anything, it was only time consuming. The end result is so rewarding and I'm glad we went with such a bright color. Don't be afraid of color! At least, that's what I'm telling myself.

A few things to note - I have read on several blogs that the entire curing process takes anywhere from 4-6 weeks so we will have to be careful when putting anything wet on our table. Use your coasters, ladies and gentleman! I will be waiting a few days before I put anything on our table just to make sure the paint is completely set.

I'd love to do more furniture makeovers in the future, but for now I'm enjoying my very first project piece who looks quite at home in our apartment.
Learn more about Annie Sloan Chalk Paint here.