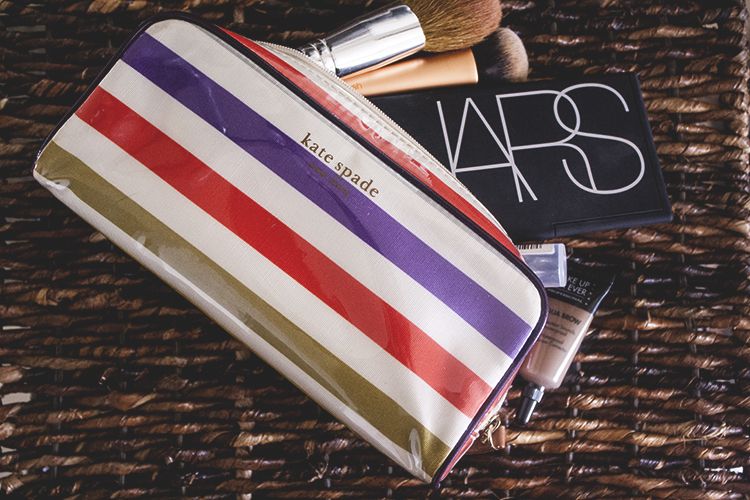 If you've been reading along, you'll know that I have this (crazy) idea that I can travel with just a carry-on for our trip to Chicago. As a serial overpacker, I'm not sure why I thought this would be possible but for the obvious benefits - saving money by not checking bags, no lost luggage, simplifying and practicing my weak and mostly improvised organizational skills, etc. - I thought I should give it a try.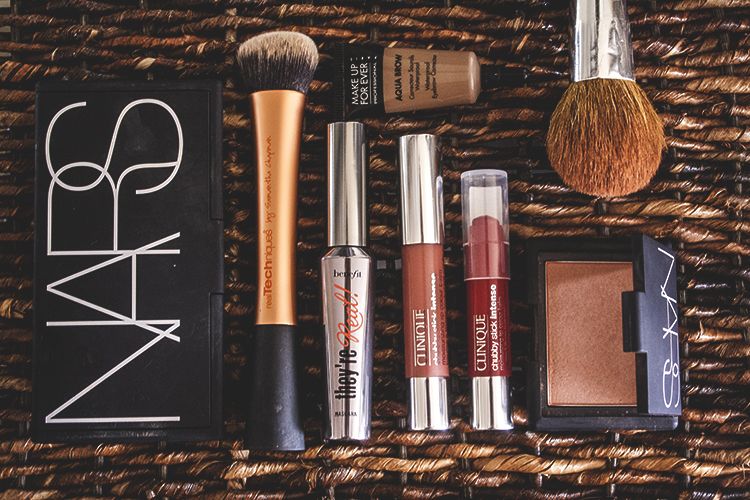 Simplifying My Beauty Routine
The first and most invaluable step in this endeavor is to simplify my bulky beauty routine. When I'm inclined (never in the morning and mostly for events at which I know there will be a gratuitous amount of photos) my makeup routine can include full coverage foundation, concealer, bronzer, blush, eyeshadow, liner, lashes, mascara, lipstick, brow definer... No. Just so much no.

I've been doing a pretty satisfactory simple routine as of late - foundation, blush, lipstick, mascara and brow definer - and this is the one I will take with me to Chicago. There are a few reasons for this, the obvious being that it doesnt require much product (yay for saving space!) and the other being that at 26, I'm learning to appreciate my face rather than wanting to cover it. That's a separate post in itself (duly noted) but it's the happy truth. The result is fresh glowing skin, enhanced rather than camouflaged.
L-R:

Nars Radiant Cream Compact Foundation
My favorite foundation brush - Real Techniques Expert Face Brush
Benefit They're Real Mascara
Makeup Forever Aqua Brow #15
Clinique Chubby Stick Intense in Curviest Caramel and Mightiest Maraschino
Nars Blush in Madly
Bare Escentuals Flawless Face Brush