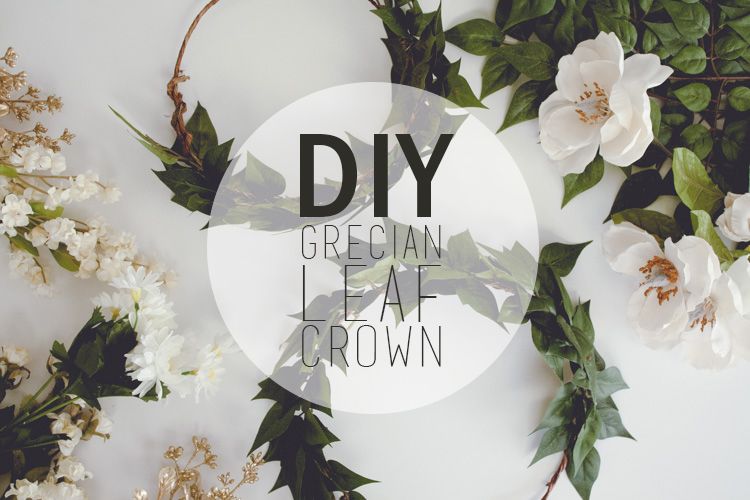 If you've been following along with our wedding planning, you'll know that I am trying to DIY everything I possibly can in order to stay within our modest budget. My latest DIY to tackle are these bridesmaid crowns. I've tried my hand at making flower crowns before, so I knew from the beginning that I would definitely try again for our wedding. I won't say these are "easy" to make, but definitely worthwhile once you get the hang of it! Next I'll be doing a DIY of my own bridal flower crown, but that might have to wait until after the wedding - so I don't spoil any surprises!
See more Wedding DIYs.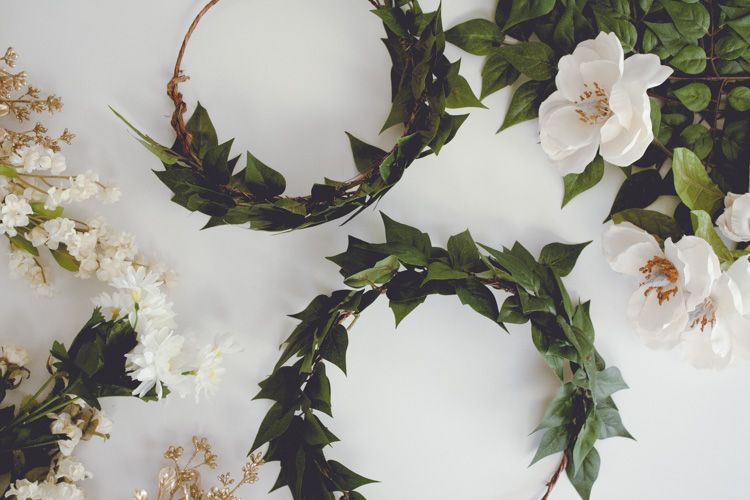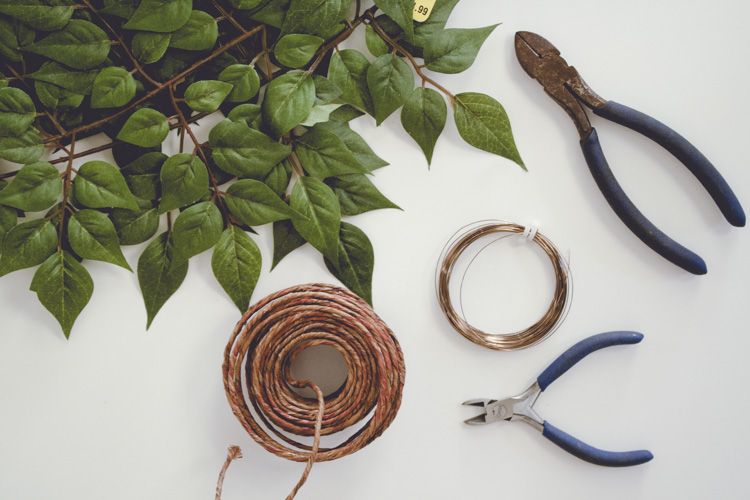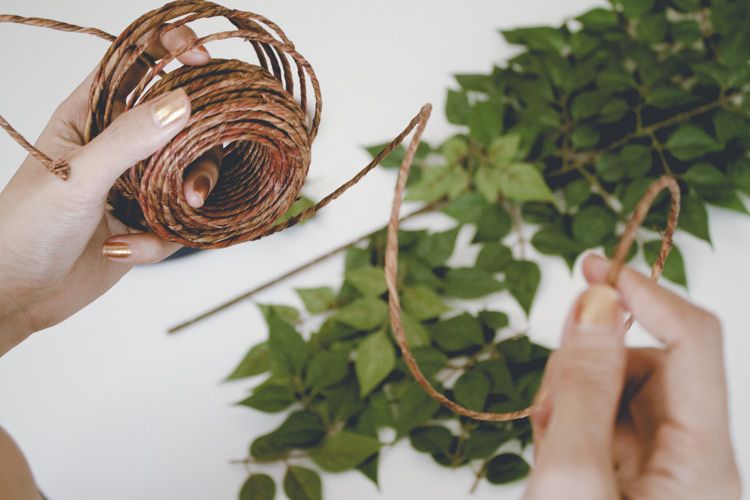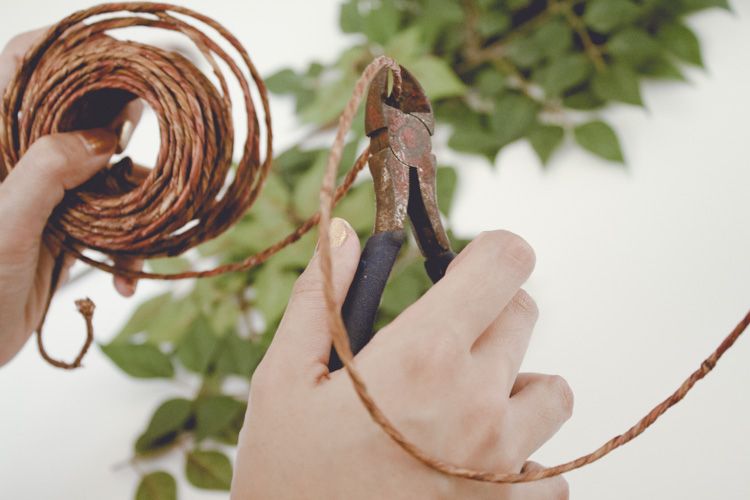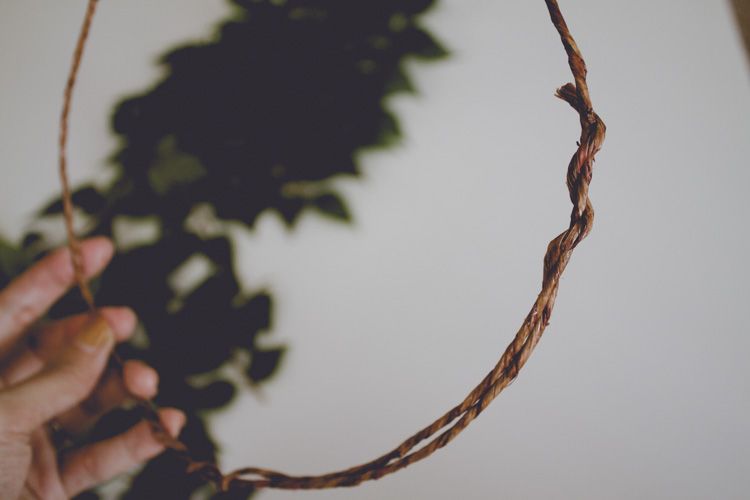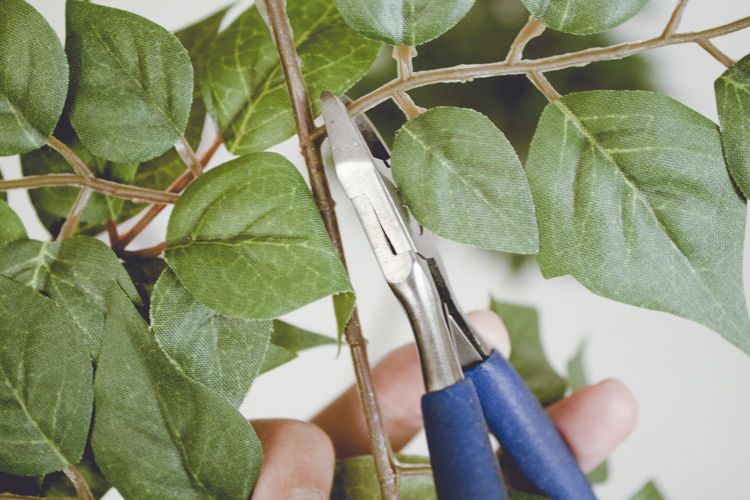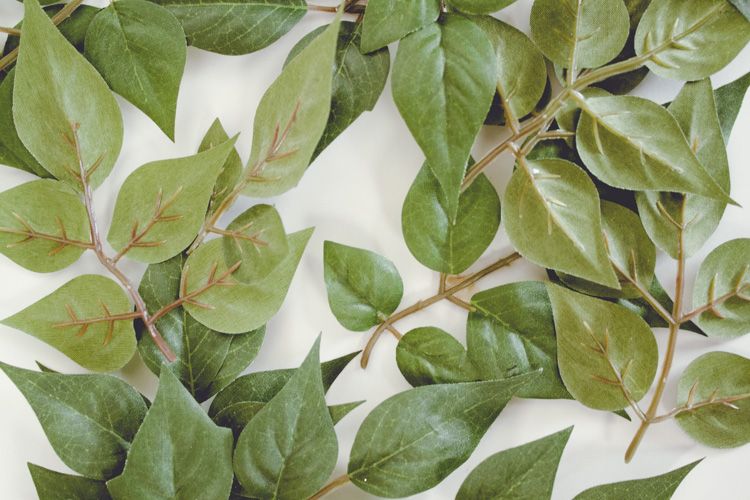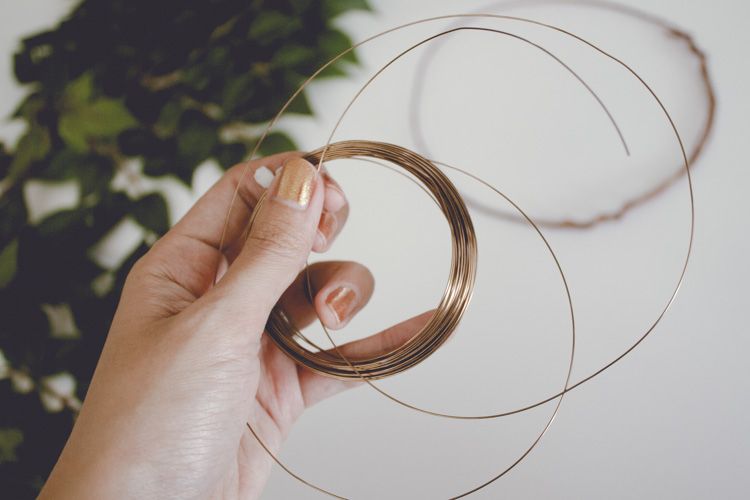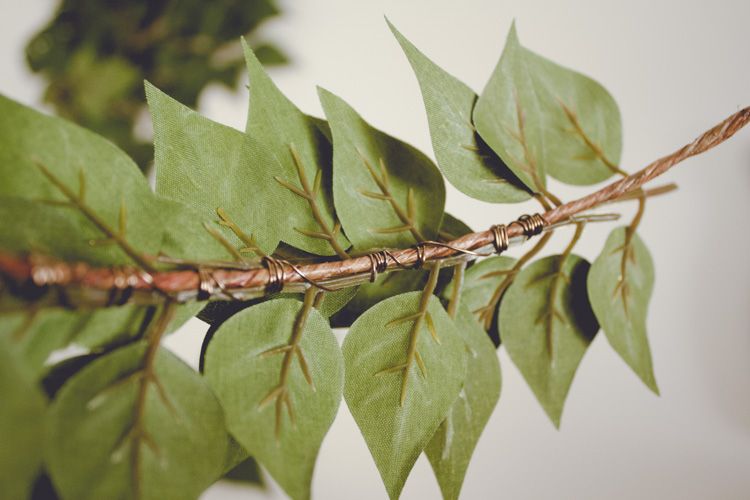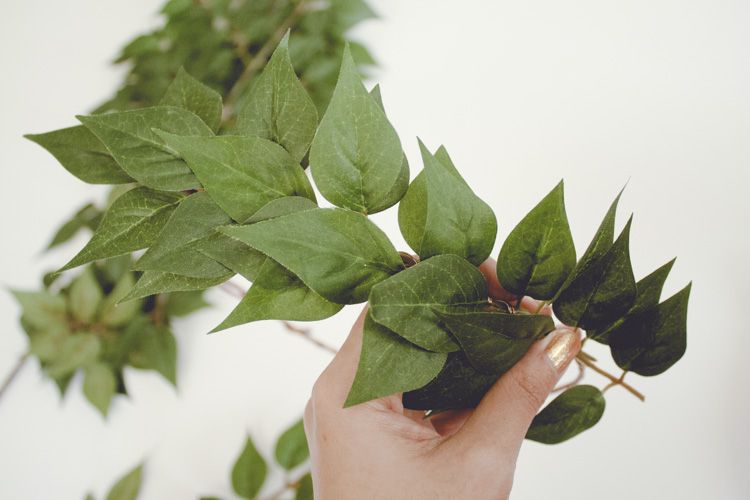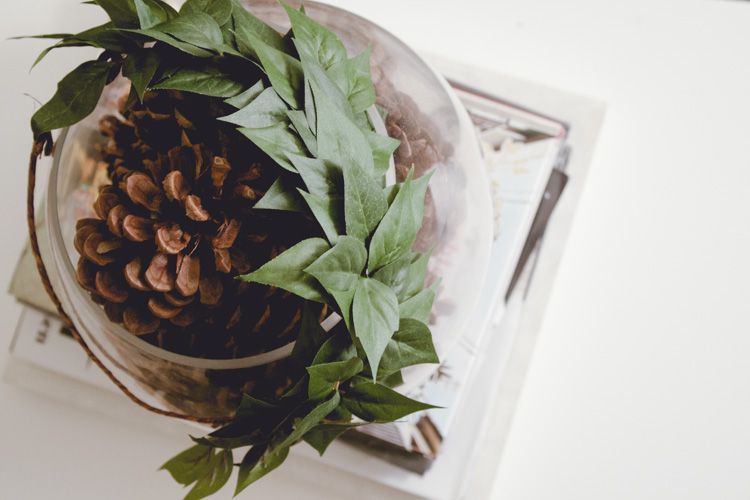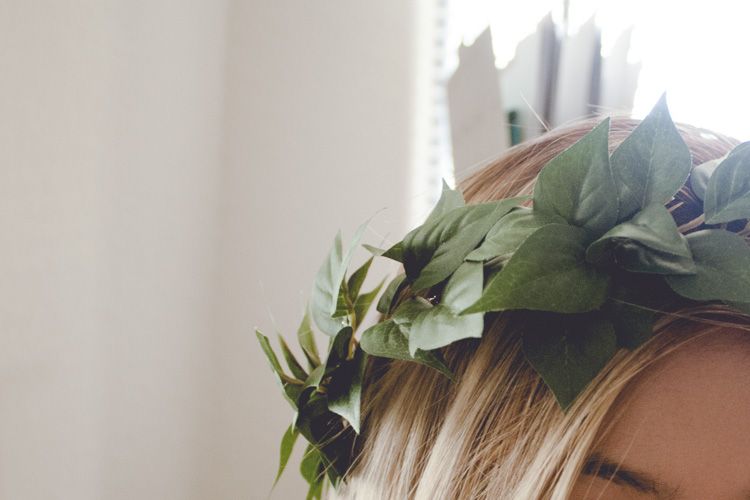 DIY Grecian Leaf Bridesmaids Crown
---

Craft Supplies
Large and Small Wire Cutters
Natural Coiled Floral Wire
24-gauge Floral Wire
Assortment of silk leaves

Steps:

Measure out the floral wire to fit around your head. Allow a few inches of overlap - you will twist the wire to lock it in place.
Cut the floral wire with your large wire cutters.
Form a circle with the floral wire big enough to fit around your head, and twist the ends to lock it in place.
Cut all of the stems from the silk leaf branch. You will need to use the large or small wire cutters, depending on how thick the wire is.
Cut about 10-inches of 24-gauge floral wire. You will use more as you go along, but it's easier to manage about 10-inches or less at a time so you don't get tangled.
Starting at one end, use the floral wire to wrap stems of leaves around the crown.
Layer the leaves and work your way around the crown.
Continue all the way around, making sure to layer the leaves so the crown looks full. Try to cover the wiring from all viewpoints.
Wear at a wedding, look awesome and enjoy!
See more of my Wedding Planning and inspiration on my Pinterest, or view more of my Wedding DIYs