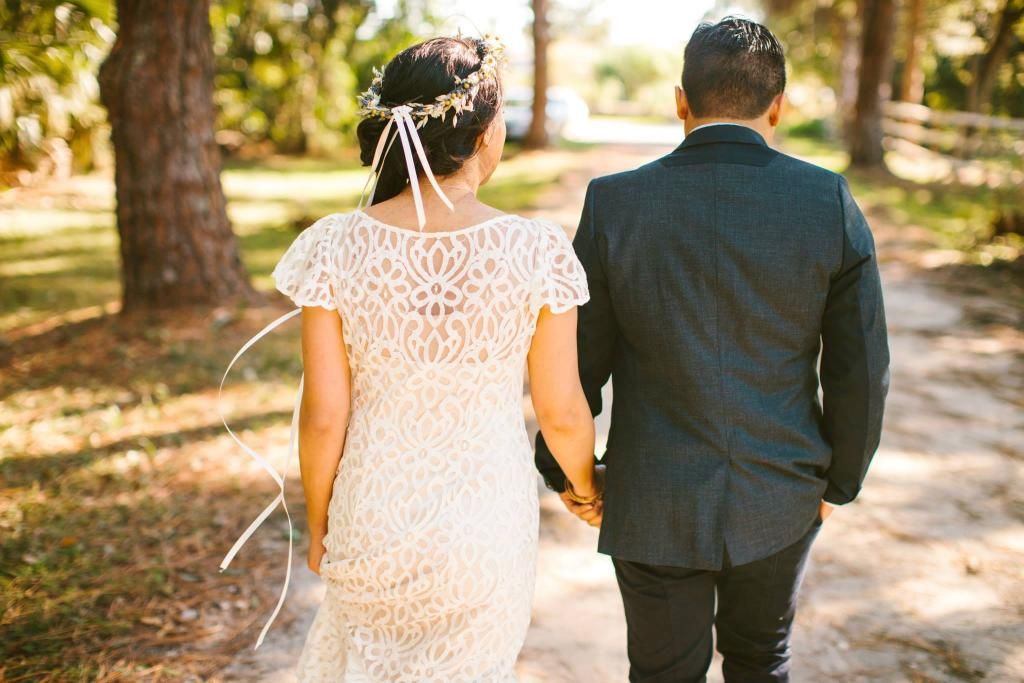 I leave you this weekend with some beautiful pictures from my sister's wedding this past November!

It had been a warm week, as is custom here in Florida around this time of year but that day the temperatures dropped unexpectedly. It was chilly outside but beautiful and the skies were clear. My sister chose Birdsong Barn in Titusville as her venue which provided so many vintage props, tables and chairs. I woke up early to help my sister get ready for the big day. As a hairstylist and make-up artist, it only made sense that I had a hand in helping her feel beautiful for her wedding. It's a memory I'll cherish. And though we did go wedding dress shopping at BHLDN Chicago, my sister decided to go with another BHLDN dress - a little more delicate and simple, which is more her style! The bridesmaids wore navy, as did the groomsmen and all of our bouquets were made of dried wild flowers. All together, everything looked magical.

Enjoy the rest of the photos!
Photographer: Shannon Lee Miller Photography
Venue: Birdsong Barn, Titusville, Florida
Dress & Shoes: BHLDN, Klub Nico
Wedding Ring: Cat Bird NYC
Hair & Makeup: Sister of the Bride, Me!