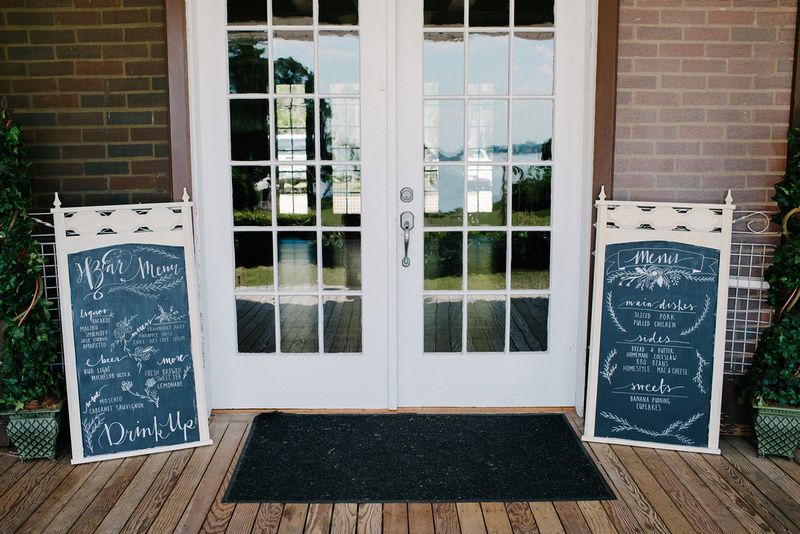 We just got our photos back from our amaaaazing photographer and I've been meaning to put up a few more detailed DIYs from our wedding. Now that all of the chaos has died down, I'm getting a chance to catch up and put them on the blog. I'll start first with these DIY Chalkboard Menus that I made using chalkboard paint, chalk paint and secondhand mirrors I found for $5 each. It's a pretty simple and self explanatory DIY. I will say though, that it took a little bit of trial and error - who knew that paint doesn't just stick on mirrors? You can read all of the steps below and look at our finished products.

I love how these turned out. One ended up breaking right before dinner (sad face) but I'm hoping to keep the other as a memento and maybe hang it up in the house - maybe the kitchen?

Enjoy!
See more of my Wedding Planning and inspiration on my Pinterest, or view more of my Wedding DIYs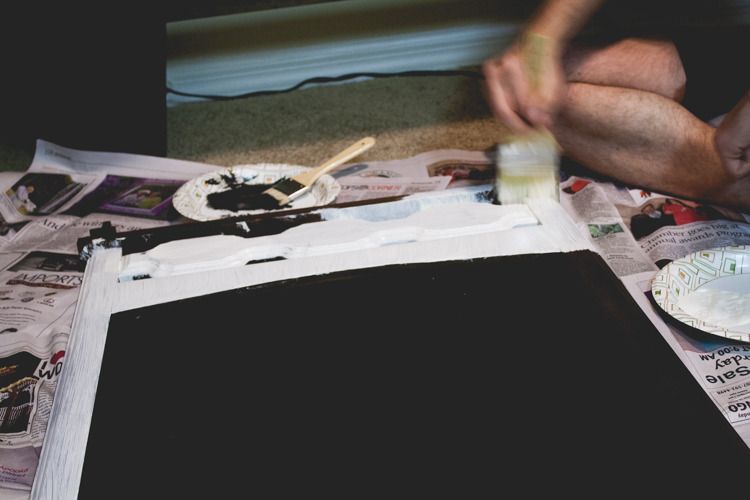 DIY Chalkboard Wedding Menu
---

Craft Supplies
Chalkboard Paint
Chalk Paint
Dark Wax
Paint Brushes
Sand Paper
Chalk Marker

Steps:

Start with a plain mirror. Prep the glass with sand paper to roughen the surface - this will help the paint to stick.
Paint at least two coats of chalkboard paint. This is different from chalk paint so be sure to read the label. Do the first coat with vertical strokes. Wait 30 minutes-1 hour. Paint the second coat with horizontal strokes.
Use chalk paint to cover the border. Use at least 2-3 coats as desired. Wait at least 30 minutes between each coat.
Use Dark Wax to seal the chalk paint and give a more weathered look
Write your wedding info, menus, etc. - whatever you want! - using a chalk marker.
See more of my Wedding Planning and inspiration on my Pinterest, or view more of my Wedding DIYs